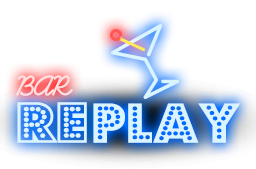 Bar Replay (Scenarios) – Visit Hebe at Bar Replay to watch scenario again. Destiny Child offers you many scenarios you can enjoy. Main, awakening, sometimes special ones like event scenarios. Select a scenario and tap "Replay" to watch again.

Main Scenario – showing stories in the stages of the world.
Awakening Scenario – Find out true stories of your Childs! Check out how to awaken Child in [Getting Started] or [Make your Child stronger] posts.
Special Scenario – Want to see again when you met Mona for the first time or your first visit to the Night World? They are all here. Something more special moments can be held in here if you were lucky.